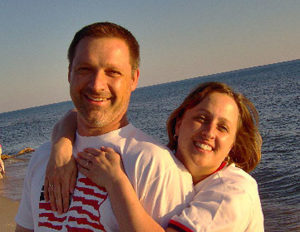 Family Owned and Operated
M&K Painting is a family run business owned by Mark and Karen Bixler in New Era, Michigan. Our company provides professional interior and exterior painting, as well as wallpaper hanging and pressure washing, for residential and commercial projects throughout the West Michigan lakeshore area.
Painting Experience & Expertise
Mark has over 25 years of experience as a painting contractor, operating his own painting business in West Michigan for almost 20 years. With experience in all areas of residential, commercial and industrial painting and finishing, Mark has the professional expertise to provide a professional finish to any project.
Quality Products and Results
We are committed to providing the best quality results for your painting project, so we use only the best quality paint products. Sherwin Williams and Benjamin Moore paint and stains have proven through the years to be tops in quality, durability, and value. Both of these companies also offer low-VOC paint products that are environmentally friendly without sacrificing quality.
Professional Process
We know that a painting or wallpapering project can be inconvenient to the normal function of your home or business. Our work sites are always kept as clean and neat as possible to inconvenience you as little as possible. We strive to treat your home or workplace as we would our own.
M&K Painting has been proudly serving the West Michigan area since 2007.
Contact Us today for more information about how we can "color your world!"